How to prepare before a tattoo appointment?
Tattoo preparation: what to do, and what not to.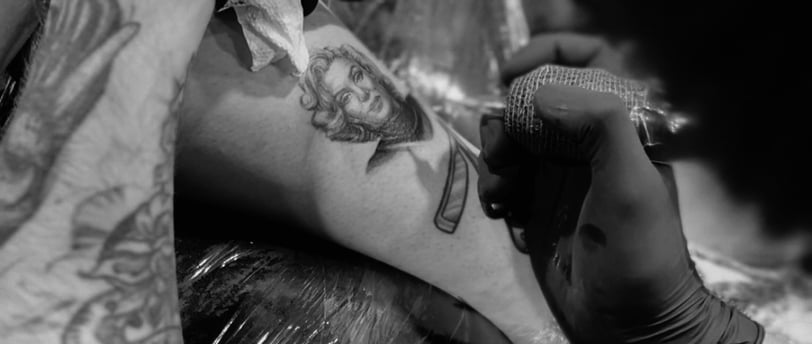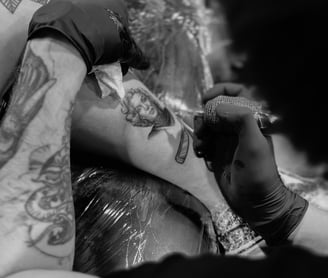 HOW TO PREPARE BEFORE FOR YOUR TATTOO APPOINTMENT:
Try to get adequate sleep the night before.

Avoid consuming alcohol or blood-thinning medications such as aspirin right before your appointment.

Avoid tanning, waxing or anything that might discolour or irritate the skin in the area that will be tattooed.

Do not work out right before your appointment.

Eat a balanced meal and stay hydrated.

Please shower and wear deodorant, but go easy on any cologne or perfume. Do not apply numbing agents - this can negatively affect the tattooing process as well as healing. Wear clean, comfortable clothing that you do not mind possibly getting ink on. If you tend to feel cold, you may want to bring a light jacket, sweatshirt or blanket.

Feel free to bring snacks, meals or beverages. You are also welcome to order delivery.

If you want you can bring headphones, music or a book.

Payment is due at each session, so remember to bring your wallet. Cash is the preferred method of payment.

Masks are no longer required unless you have recently had COVID 19. If you have recently recovered from COVID 19, please wear a mask.

If you are feeling at all sick (cough, fever, etc), have been in close contact with someone who is sick, or have tested positive for COVID 19, please contact us immediately to reschedule.

If you have children or pets, be sure that someone can watch them somewhere else during your appointment. Children and pets are not allowed in most studios for health and safety reasons.