Craft, art and creativity without limits
Can tattoos be art? The answer to this question can be found in the A. and P. Galaune House-Museum, one of the exhibitions of the youthful "Sambūris".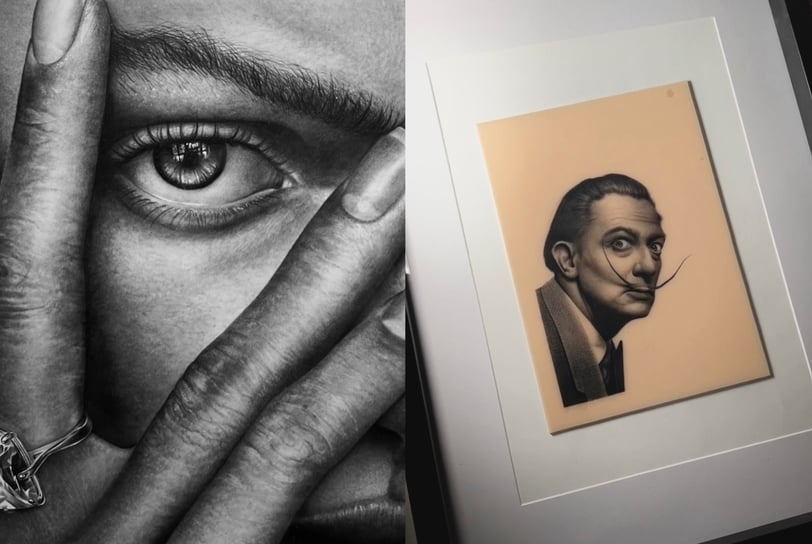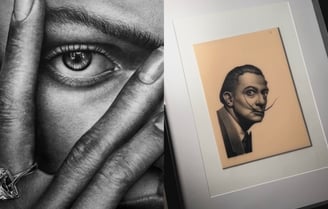 The power of the pencil
"I have always known that art and creativity will always be with me in my life. When I was a child, the margins of my notebooks were filled with drawings, because I drew wherever I could, it was the most fun activity for me," says Jaris Kapcevičius, one of the participants of the exhibition "Sambūris" at the A. and P. Galaunis House-Museum.
However, while exhibitions of painting or photography are commonplace, those of a tattoo artist is far from it, as tattoos are usually compared, if not to prison culture, then at least to the fashion and commerce of tattooing that is currently popular.
Be that as it may, the common tattoo has very little to do with art, at best with craft, and learning to draw well does not mean that you will be able to create art. On the other hand, it is not uncommon for newly minted artists do not know how to draw, which is a necessity for an artist, so they try to hide behind abstractions, innovations and all sorts of other tricks and speculations.
I was first introduced to tattoos at 16, and since then I have never doubted my choice.
The young artist J. Kapcevičius has mastered drawing very well, which may be why he switched from graphic design to applied graphic design at the Vilnius Academy of Arts, because even the lecturers questioned the work he submitted for his report, thinking that the young artist had redrawn it after printing it out. However, Kapcevičius draws with a simple pencil - only at the beginning, when you first glance at it, it seems that it might be a photograph because the young artist is heading in the direction of hyperrealism, which requires not only the talent to draw but also infinite thoroughness, hours of concentrated attention because if you want to, you cannot correct your work, you cannot hide this or that inaccuracy, you cannot play around with either colour or brushstroke. The composition of Kapcevic's drawings and the culture of the line immediately convince you that you have an artistic creation in front of you.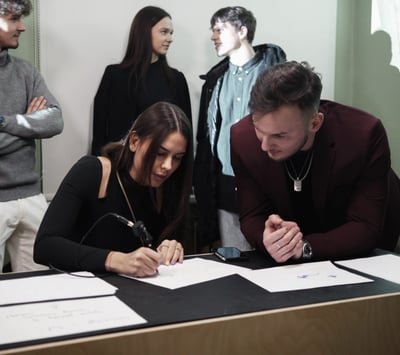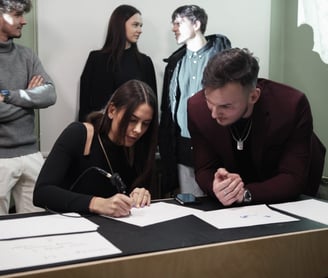 A search for new meanings
In order to get to know the tattooing culture more deeply, Kapcevičius went to the USA, travelled around, tattooed from time to time, and even won first place in Denver, Colorado, in the Small Black & Gray tattoo category, in which more than 40 experienced tattoo artists competed with their work. With the same tattoo, he also won another category, "Best of the Day", in which around 100 artists competed. So America gave the young tattoo artist a warm welcome and left him with a dream of returning.
Kapcevičius is now studying at the Lithuanian Academy of Arts, having previously attended the A. Martinitis Art School for eight years.
"While attending art school, I became increasingly convinced that art was very important to me, so I had no doubts about studying after school," says Kapcevičius. - Well, I was first introduced to tattoos at the age of 16 and since then I have never doubted my choice, and my goal has been to keep improving: I met Jake Galleon, who became my mentor and opened up the diverse world of tattooing, where tattoos are not only a decoration of the body but also a protection, a sign."
A learning journey
In the exhibition at the A. and P. Galaunis Museum, you can try tattooing a small detail with Jaris's first tattoo machine, because it's not really that easy, and the tattoo artist himself could tattoo a portrait of Mikolaj Konstantin Čiurlionis or Salvador Dali on your body.
Kapcevic's drawings on display at the museum are truly unmistakable and make you think about the tattooing culture that has existed in the world for many years from another angle.
The exhibition offers an opportunity to get to know hyper-realism and tattoo art better, to see works (including the above-mentioned prize-winning one in the USA) made with pencil/graphite on paper and fake skin, to try out the tattoo artist's tools, and, most importantly, to realise that a drawing or a mark made on the body is not a mere whim, or at least should not be.
"For me, tattooing is a never-ending journey of learning and I love it," says Jaris, "I travel around the world, I visit different studios, I meet wonderful people, I have the freedom to create - I enjoy life."