Best tattoo shop in Kaunas
Meet Jaris, the premier tattoo artist in Kaunas, Lithuania, and discover his unique micro-realism style and personalized tattoos. Experience his talent for creating stunning designs, from nature-inspired images to black and grey sleeves, that his clients treasure for a lifetime.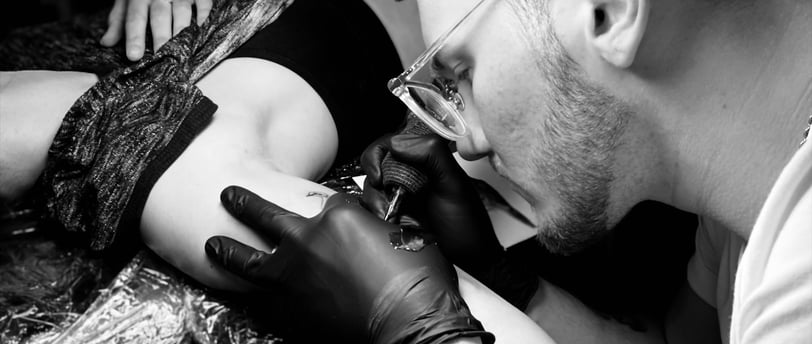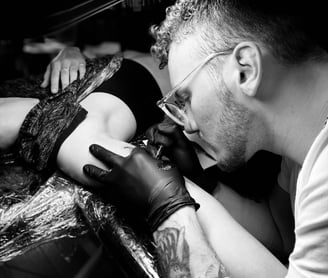 Jaris is known for his unique style, which blends realism with bold colors and intricate details. He has a particular talent for micro-realism, which involves creating highly-detailed images on a small scale. His tattoos often feature nature-inspired themes, such as animals, plants, and landscapes, and he has a gift for bringing these images to life in a way that is both beautiful and realistic.
In addition to his micro-realism work, Jaris is also highly skilled in black and grey sleeve tattoos. These are large, detailed tattoos that cover the entire arm and often feature gothic or mystical themes. Jaris has a talent for creating depth and texture in his black and grey work, using shades of black and grey to create a stunning, three-dimensional effect.
Jaris works by appointment only, and his clients appreciate his attention to detail and his ability to bring their ideas to life in a way that is unique and personalized. He takes the time to get to know his clients and understand their vision for their tattoo, and he works closely with them to create a custom design that meets their needs.
Jaris' work has been featured in several publications, and he has won numerous awards for his exceptional tattoo artistry. He is highly respected in the tattoo community and has a loyal following of clients who appreciate his talent and dedication to his craft.
In conclusion, Jaris Ink is the personal brand of the talented tattoo artist Jaris, based in Kaunas, Lithuania. His unique style, attention to detail, and dedication to creating custom, personalized tattoos have earned him a reputation as one of the best tattoo artists in the industry. Whether you are looking for micro-realism or black and grey work, Jaris has the skills and expertise to create a stunning, one-of-a-kind tattoo that you will cherish for a lifetime.